Five ESL PUBG Tournaments in 2021!
It's been a busy start to the year for PUBG esports… and it's about to get even busier!
PGI.S is in full swing – with PCS4, PCS5 and PGC 2021 already on the horizon – and we'll be partnering with esports giants ESL to bring another five tournaments to Europe this year. The ESL PUBG Masters and ESL PUBG Open will not only offer plenty of adrenaline-fueled entertainment, but will also present opportunities for aspiring PUBG competitors to showcase their skills.
ESL PUBG Masters
The ESL PUBG Masters are open qualification tournaments where you can expect to see the best squads in Europe go head to head on the Battlegrounds!
There will be two top-tier events – Spring and Summer – where rosters will compete for both a share of the $50,000 USD prize pool and invaluable PGC 2021 Qualification Points.
Qualifiers for ESL PUBG Masters: Spring begin March 31, so head over to the ESL signup page to register your squad.
Matches will be broadcasted on twitch.tv/pubg and twitch.tv/esl_pubg, so you won't have to miss a single moment. ESL PUBG Masters: Summer will follow in July, so stay tuned for more details!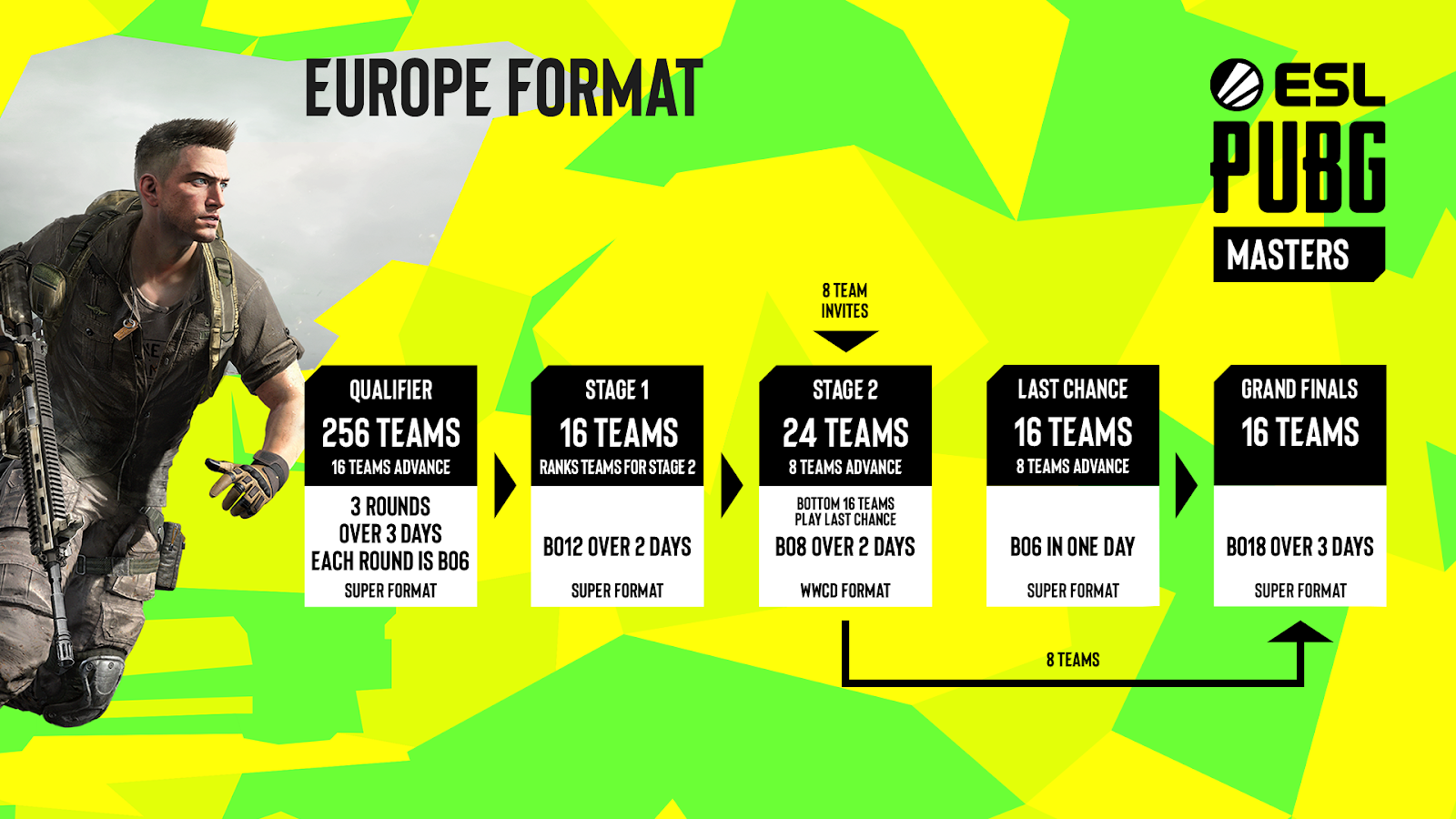 ESL PUBG Open
Designed for all players, regardless of experience and skill level, ESL PUBG Open events give squads the chance to compete for a $2,000 prize pool as well as the opportunity to make a name for themselves among the region's up and coming rosters.
Three Open events will be held this year, taking place over Summer, Fall and Winter. In addition to prize money and bragging rights, the ESL PUBG Open: Summer event will also award top competitors with direct invitations to the ESL PUBG Masters: Summer in Europe.
For more details, including information on the rules, format and prize pool distribution, head over to eslgaming.com.