PCS 2021 Ruleset and Prizes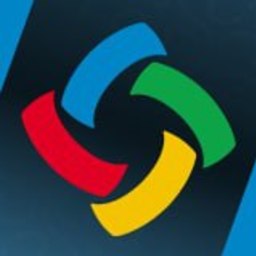 Hello PUBG Esports fans. We received quite a bit of feedback following our announcement of the newly-introduced 2021 PCS ruleset. Your passion and honesty are always greatly appreciated and we want to continue the discussion regarding the concerns many of you had. Our goal with the changes is to elevate PUBG Esports for both the competitor and the viewer, so we'd like to take some time to talk about the update in a little more detail.
What you play is what you watch
Our aim with the updated ruleset is to bring PUBG Esports closer in line with the BattleRoyale gameplay experience. Winning is everything - whether you're a solo, duos, or squads player, the Chicken Dinner is always the ultimate prize.
While the previous S.U.P.E.R. settings helped to establish a strong foundation for the competitive community by reducing some of the game's more unpredictable elements, over time it has seen us move further away from the core concepts and objectives of Battle Royale. We're eager to reduce the gap between what PUBG fans play, and what they watch.
There is something to be said about the sheer excitement that happens when a team wins a match. With the WWCD rules during PGI.S, we experienced many thrilling and adrenaline pumping moments throughout the tournament, and we want to maintain this feeling through future events.
How it Works
No change to the rules can be made without taking every step to maintain the element of fairness for our professional players.
Under the revised ruleset, some teams may be required to rethink their strategies and tactics, but across an increased number of matches per event, everyone will have a shot at earning a win. We're raising the number of Grand Finals games played from 24 in PCS 2020 to 36 in PCS 2021.
Just like before, PCS events will host matches two days a week over a three week period - that means six match days in total. However, the following changes will be applied this time around:
- Each day will have six matches, increased from four, leading to 12 matches per week and 36 matches in total. 
- Every week will be an individual league with prize money awarded to the top eight squads.
- The team with the highest amount of prize money at the end of the tournament will be crowned champions.
Each team faces the same challenge at the start of a match: be the last squad standing. And to be champions, they'll need to prove that they have the mettle to capture Chicken Dinners consistently throughout the event.
Earn to win
As explained above, the top teams will earn prize money across three competition weeks. There's $70,000 USD on the line each week, with an extra $20,000 reserved for the series winner.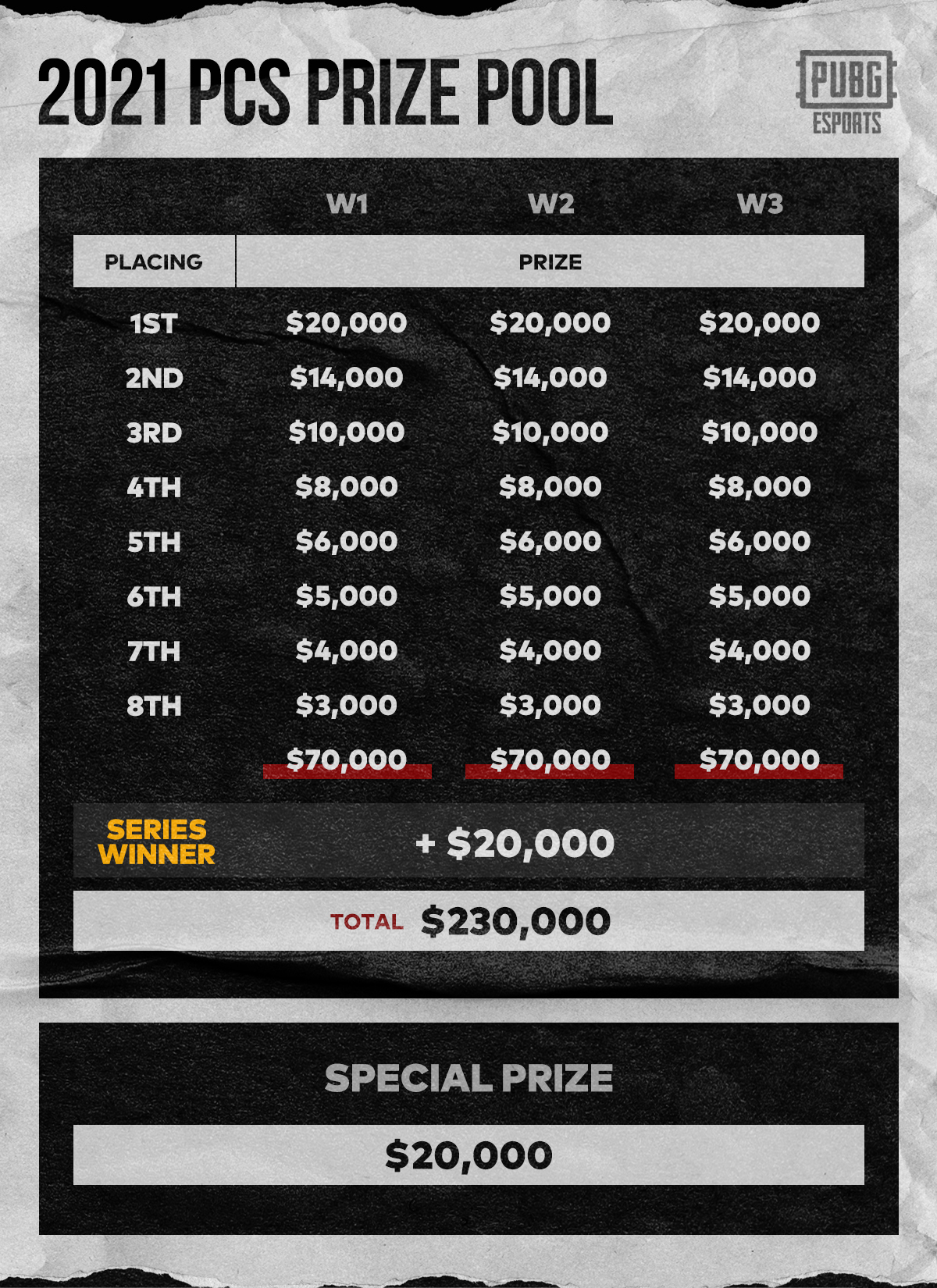 Kill points will still play an important factor in the new system, as equally matched teams will be separated by their kills. It will be the key factor in deciding the final rank. The deadliest player will even receive a bonus award! We'll have more details on these soon, so stay tuned.
Keep the feedback coming
We know that this new direction is a big shift from the current ruleset, and we understand the concerns shared so far. But as we look to grow PUBG Esports through 2021 and beyond, we're excited to revisit the core elements that make Battle Royale such a fun and unique genre to watch as well as play, and we'll be listening to your feedback as we journey to the PUBG Global Championship.
As always, our sincerest thanks to all the PUBG esports fans out there for your love and enthusiasm. We'll be back soon with more information on PCS4!