PCS2 Europe Group Stage starts 7 August!
Now that the tournament's Open Qualifiers are all wrapped up, we reveal the full Group Stage schedule and broadcast information.
The wait is nearly over!
That's right, now that the region's Open Qualifiers have been concluded, we're excited to announce the schedule for the upcoming PCS2 Europe Group Stage. Starting 7 August, we'll be treated to some of the biggest names in PUBG esports battling it out for places in the Grand Finals – and the lion's share of the $200,000 USD prize pot.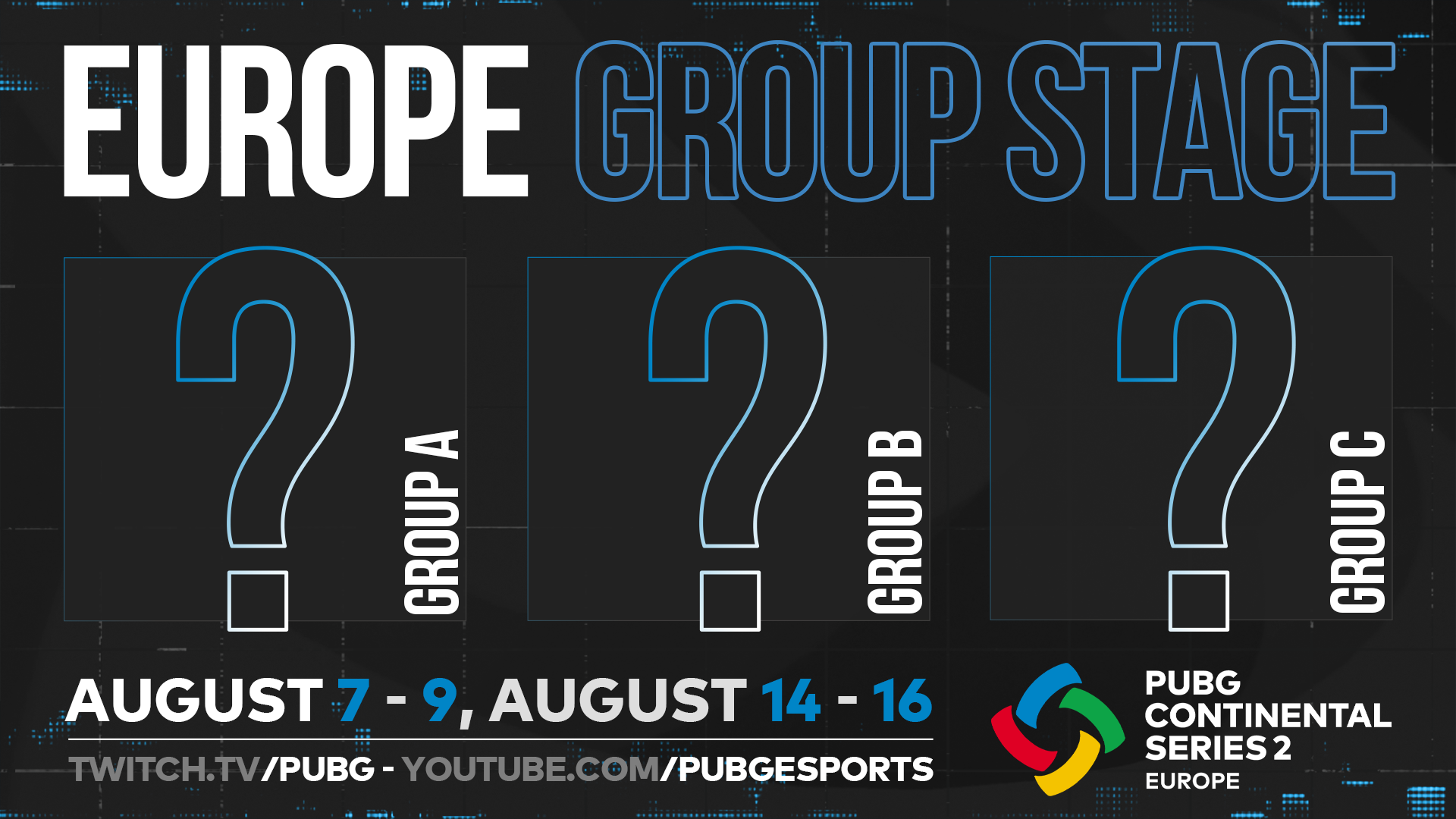 In addition to the 12 teams who earned places in the PCS2 Group Stage off the back of direct invitations and strong performances at PCS1, 12 more teams booked their slots in the lobby through regional qualifiers.
Fighting their way through the Europe West qualifiers, first-place finishers Entropiq are joined by WeAreWe, ADEPTS, Bystanders, and mForce.eShark. From Europe East, UNITY came out on top, followed by DIVAN, WinStreak, and BetterLuckNxTime.
There are also plenty of recognizable faces dropping in from the Middle East & Africa qualifiers—Digital Athletics topped the pile, with ETiGET Esports and Istanbul Wildcats also earning spots at the tournament. Congratulations to all who have made it this far!
PCS2 Group Stage
The 24 competing sides will be split into three groups, with Group Stage matches taking place from 18:00 CEST each day from 7-9 August and 14-16 August. The top 16 sides will then progress to the Grand Finals, where they will once again go toe-to-toe – this time to be crowned champions of Europe. You'll be able to follow all of the action live on twitch.tv/pubg, where you'll be joined by our expert analysts and casters.
Group A
• Team Liquid
• Natus Vincere
• Northern Lights
• Redline
• DIVAN
• WeAreWe
• Bystanders
• mForce.eShark
Group B
• FaZe Clan
• ENCE
• Omaken Sports
• Blaze Esports
• UNITY
• ADEPTS
• ETiGET Esports
• BetterLuckNxTime
Group C
• TSM
• Raise Your Edge
• Tornado Energy
• With Potential
• Entropiq
• Digital Athletics
• WinStreak
• Istanbul Wildcats
Just like in PCS1, groups will compete alongside each other with total scores contributing to an overall leaderboard. Which rosters are you most excited about watching? Head over to our Twitter and Instagram pages to let us know, this is going to be carnage!