PCS3 Europe: and then there were 16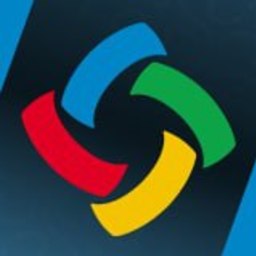 It's time to meet our Grand Finalists
After an intense week of PUBG esports, we finally have our PCS3 Europe Grand Finalists!
It was an exciting Group Stage, with rosters needing to be on top form as they locked horns with one another over six days. The top 16 sides on the leaderboard will now progress to the PCS3 Europe Grand Final – where they'll battle it out to be crowned kings of Europe, and of course to take home a larger share of the $200,000 USD prize pot.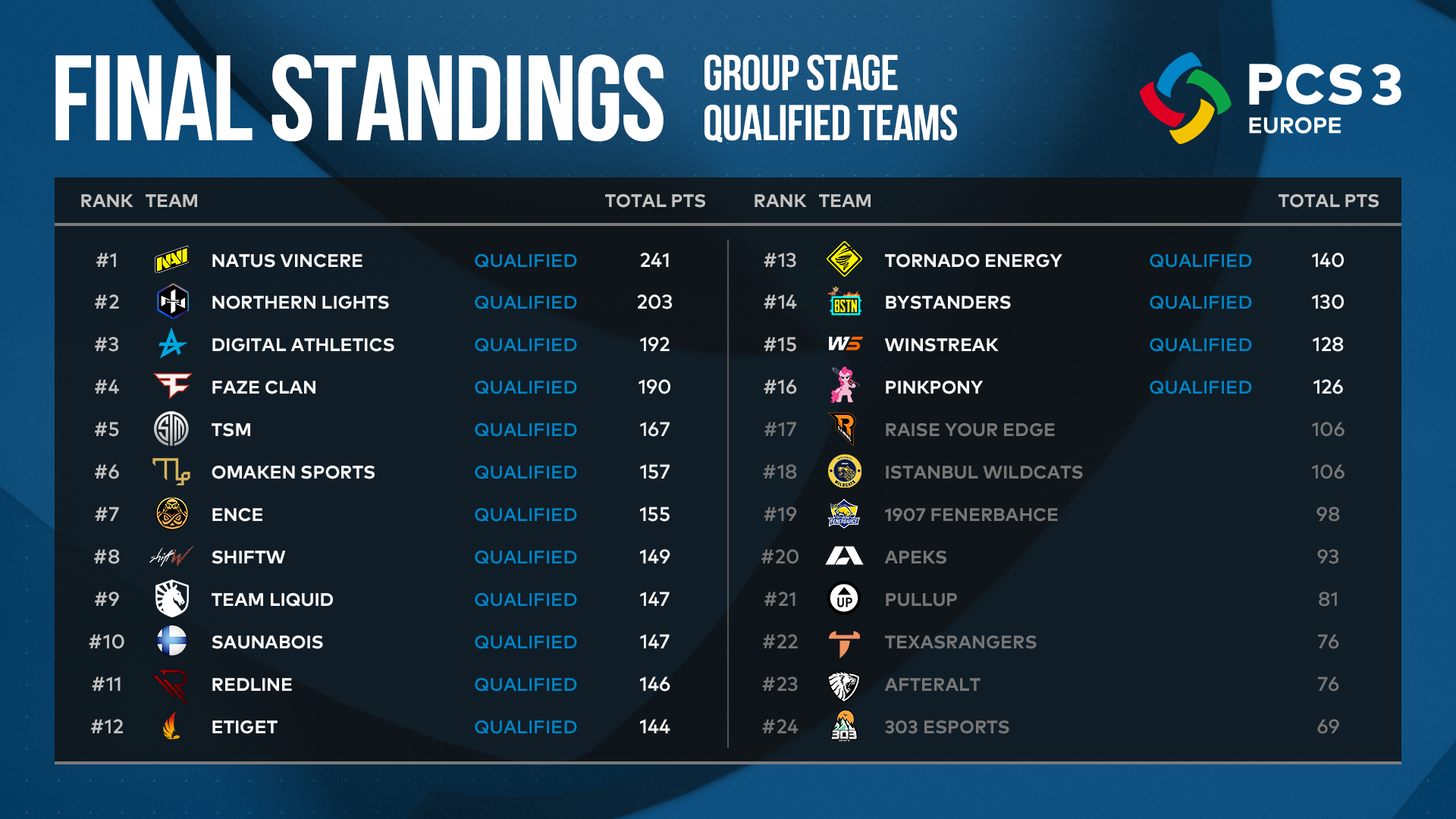 Who stood out in the PCS3 Europe Group Stage?
PUBG esports in Europe is in a really strong place right now, which was proven by high quality performances across the board.
Natus Vincere were in fine form, dominating the battlegrounds on several days and finishing in first place on the leaderboard with 241 points. They certainly laid down a marker, but will they be able to keep their momentum going into the Finals?
Fans also enjoyed impressive performances from PCS Europe Grand Final regulars Northern Lights, FaZe Clan, TSM and Omaken Sports.
One roster who may have surprised a few people with their fine form was Digital Athletics. The popular Turkish-based team, who came from open qualifiers, coolly dismantled their opponents to put up an impressive 203 points and finish in second place. They may not have been considered tournament favorites before the Group Stage, but if they carry on fragging out and picking up big dinners, there is no reason they cannot challenge for the title.
In terms of individual performances, a few familiar faces dominated across the six days. TSM's Fexx was not messing around, topping both the kill and knock charts. Elsewhere Natus Vincere's ceh9 took the most headshots, and ENCE's D1gg3r1 unleased the most damage on his opponents.
What happens next?
Next up is the PCS3 Europe Grand Finals, where the pressure ramps up that little bit more as rosters battle it out for a larger share of the prize pot.
The Grand Final will take place across three weekends, on 7-8, 14-15 and 21-22 November, with four matches played each day. Stay tuned for more details on the Europe finals as well as other regional events in the coming weeks.
As ever, fans will be able to follow all the action live on the official PUBG Twitch and YouTube channels. For all the latest news, follow us on Twitter and Instagram, or check out the PCS Europe site.