PCS3 Europe Group Stage: who, what, where, when!
A handy guide to everything you need to know about this week's PCS3 Europe Group Stage…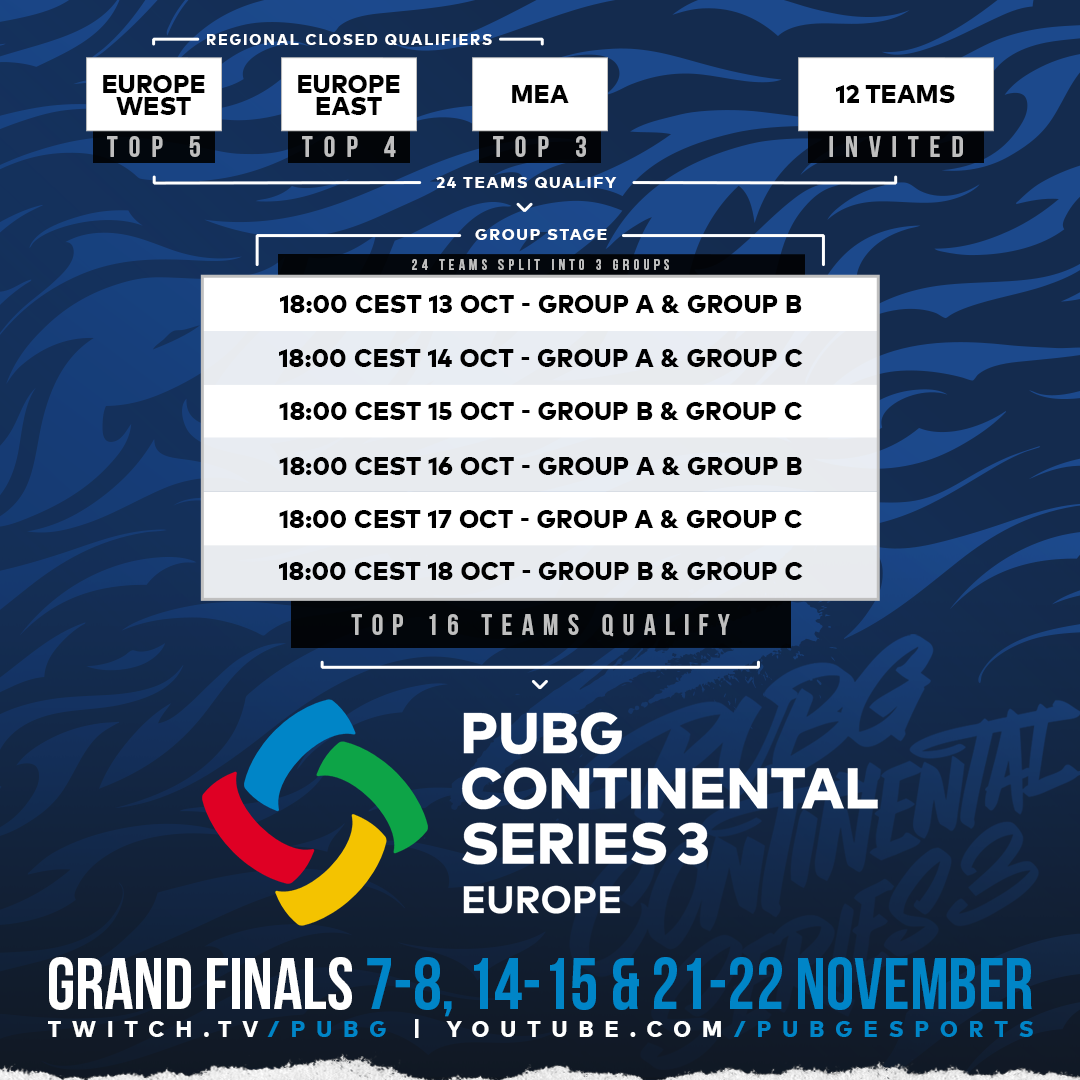 It's time to get hyped! We are now just 24 hours away from the PCS3 Europe Group Stage.
As 24 rosters from across Europe prepare for the fourth PCS event of the year, we take a look at everything you need to know about this week's PUBG esports action – from prize pots to where to watch, all will be revealed.
What is PCS3 Europe?
PCS3 Europe is a premier online PUBG esports tournament, where 24 of the region's top rosters will battle it out for the lion's share of the $200,000 USD prize pot – as well as the right to call themselves kings of Europe!
Rosters are initially divided into three groups, with each team playing six matches a day against one another. At the end of the Group Stage, the top 16 teams on the leaderboard will progress to the Grand Finals.
Will we see a roster claim their second title of the year?
When is it?
The action kicks-off tomorrow, Tuesday 13 October, and will run until Sunday 18 October, with matches taking place daily from 18:00 CEST.
Looking forward, the Grand Finals will be held over three weekends across November, from 7-8, 14-15 and 21-22.
Who is competing?
There are three ways in which PUBG esports teams qualify for PCS3. There are six rosters who receive a direct invite to all PCS events, then a further six have been invited due to their strong performances at PCS2. The remaining 12 teams earned their place through open qualifiers, for a full recap of rosters and seedings, check out this blog post.
Who are the Talent?
As ever, we've got a crack team of PUBG experts to talk you through all the action. We'll be joined by:
Can I watch PCS3?
Of course, the action will be live on the PUBG esports official YouTube and Twitch channels. So be sure to get on over there and start backing your team in the chat! We'll also be sharing live updates throughout the tournament on Twitter.