PUBG Continental Series 2 Grand Finals Twitch Drops and Broadcasting channels
The PUBG Continental Series 2 (PCS2) is right around the corner and you can earn Esports Points just by tuning in! Twitch Drops and live quizzes will be enabled for viewers who follow the action on Twitch in English, Russian, and Turkish. For more information, please Click Here for Twitch Drops and Click Here for Live Quiz.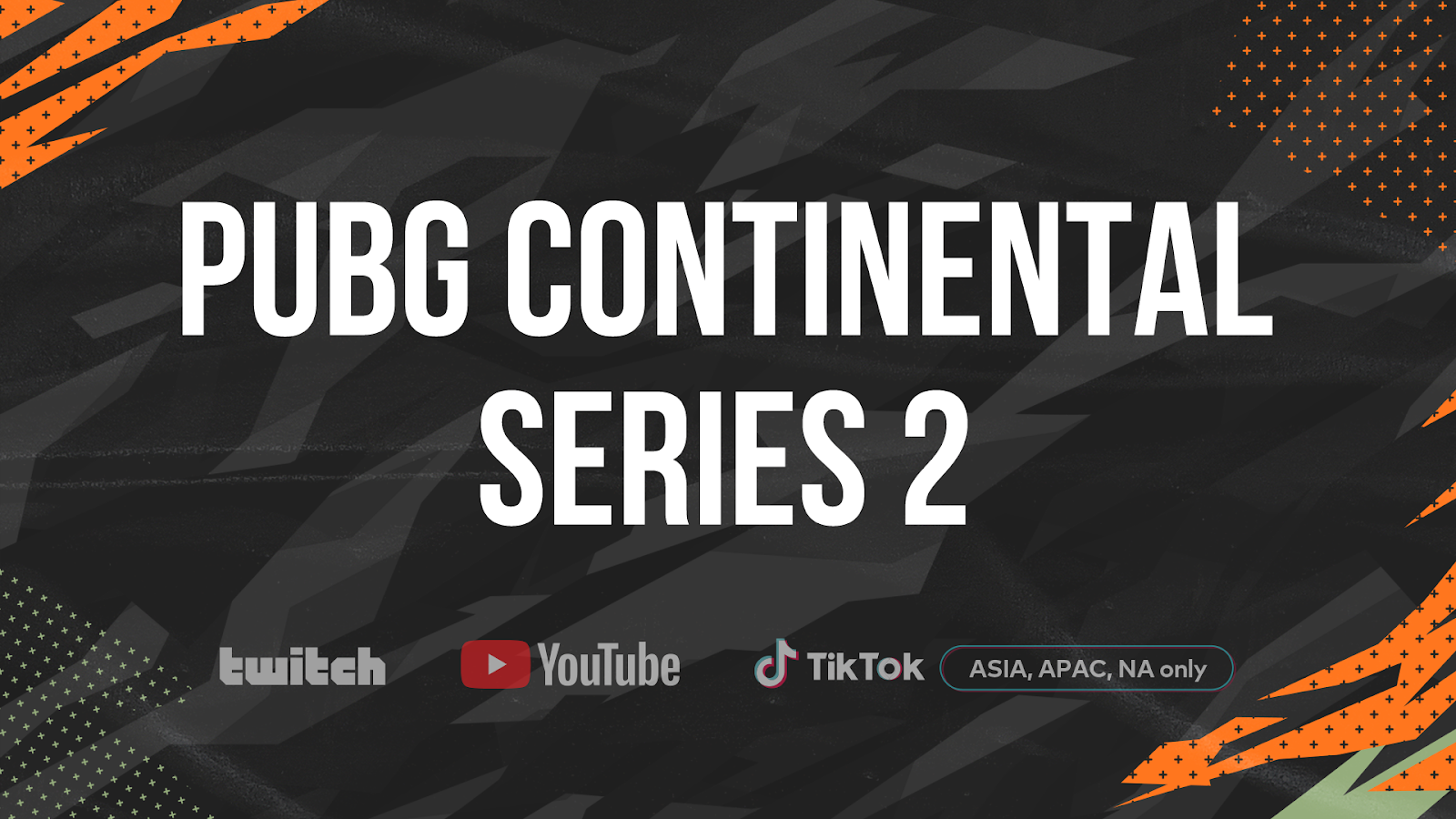 We're providing English broadcasts across all regions, as well as multiple other languages with the best PUBG Esports talent and casters for every match!
PCS2 Europe Schedule
Week 1: 8/29-30 @ 7pm CEST
Week 2: 9/5-6 @ 7pm CEST
Week 3: 9/12-13 @ 7pm CEST
PCS2 Global Feed (English)
Where to watch:
TWITCH https://www.twitch.tv/pubg (Drops Enabled)
YOUTUBE https://www.youtube.com/pubgesports
MAP FEED: https://www.twitch.tv/pubgesportsmap
Talent: Richard 'TheSimms' Simms, Lauren 'Pansy' Scott, Michael 'hypoc' Robins, James 'Kaelaris' Carrol, Martin 'Avnqr' Goth, Tobias 'TheNameIsToby' Wiinblad, Patrick 'Frosz' lu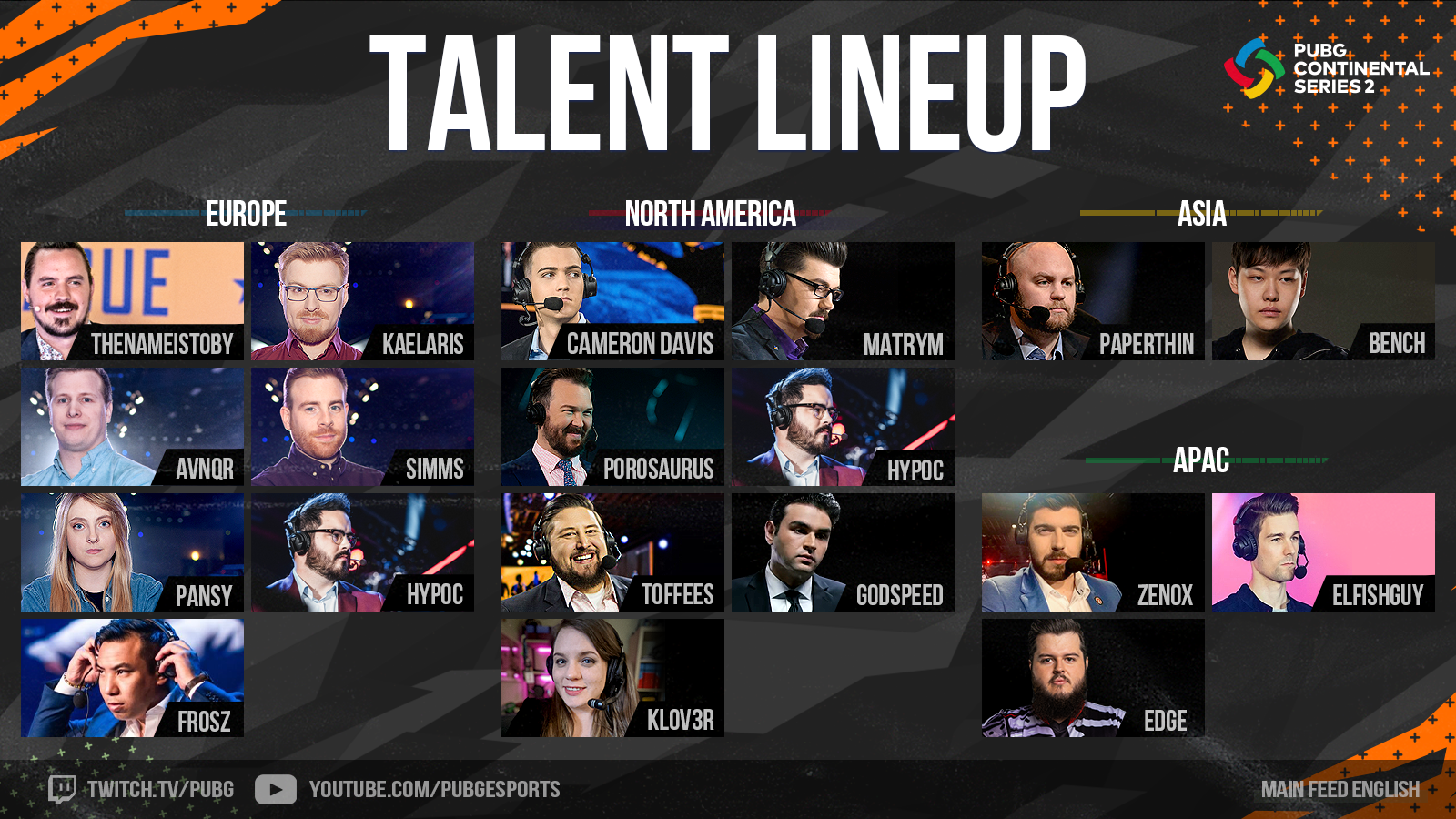 In addition to English streaming, PCS2 Europe broadcasts will be available in additional languages as shown below:
Russian
https://www.twitch.tv/starladder_pubg_ru (Drops enabled)
Talent: Odesskin, Yarmosh
Turkish
https://www.twitch.tv/pubgtvturkiye (Drops enabled)
Talent: Dijital sporlar
Arabic
https://www.twitch.tv/alkandari89
Talent: alkandari89
Czech
https://www.twitch.tv/pubg_czsk
Talent: Samuel Sprusansky
Croatian
https://www.twitch.tv/qskegaming
https://www.youtube.com/c/Qskegaming
Spanish
https://www.facebook.com/jovenzero
Finnish
https://www.twitch.tv/pubg_finland/
https://www.twitch.tv/miikaz