Say hello to the PCS3 Europe Group Stage Talent!
Come and meet the experts guiding us through the Group Stage action!
As rosters from across Europe fight their way through open qualifiers, and the region's invited teams put the final touches on their battleground strategy, the clock ticks on towards the PCS3 Europe Group Stage.
In an explosive six days of action, we'll see 24 of the region's finest sides battle it out for one of the 16 spots in the Grand Finals. And as if the stakes couldn't get any higher, they'll also be competing for a share of the $200,000 USD prize fund and the last opportunity of the year to be crowned champions of Europe!
As ever, we'll be joined by a team of expert talents who will be sharing their insights throughout the event. Every nade, every knock, every frag – they'll be there.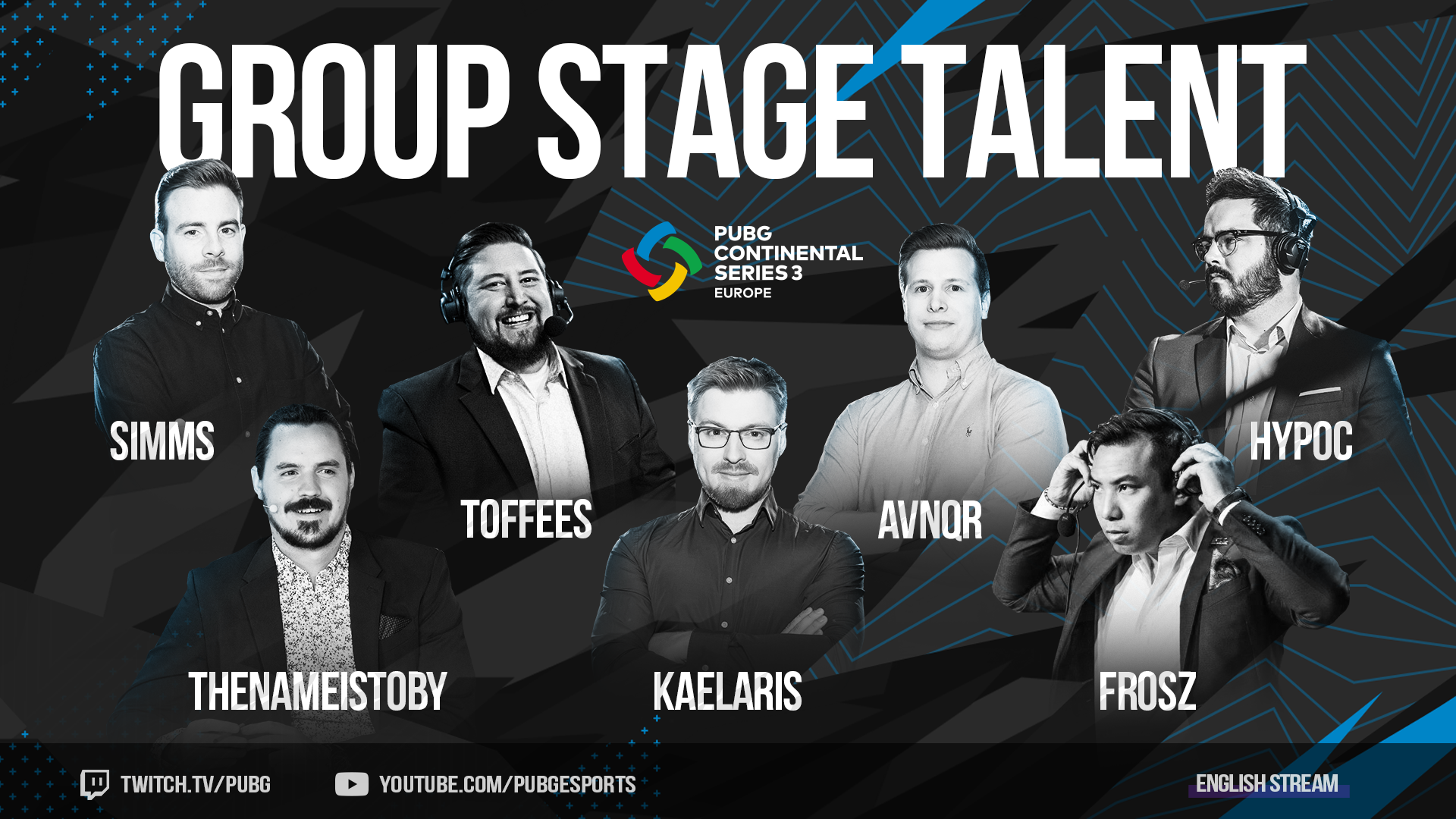 PCS3 Europe Group Stage Talent:
Fans can follow all the action on the official PUBG Twitch and YouTube channels from Tuesday 13 to Sunday 18 October. All matches begin at 18:00 CEST.
To keep up to date with the latest PUBG esports news, including our recent PCS3 Grand Finals announcement, follow our Twitter and Instagram channels!
See you there!