The Tactician: Tanner "7teen" Curtis
After spending time in the US military, Team Liquid coach Tanner Curtis decided he wanted to move into the world of professional PUBG esports.
From playing the game at the top level to coaching one of the finest sides in Europe, the PUBG fanatic shares his unusual rise to the top – and what he has learnt along the way!
"When PUBG came out in 2017 I was hooked, I knew it was what I wanted to do with my life – so I decided to take the leap and turn pro."
Team Liquid coach Tanner Curtis has never done things in half measures, which is perfectly exemplified by his unusual route into PUBG esports. Whereas most players start at a young age, when they have some free time on their hands, Tanner was quite the opposite. He was competing at the highest level in North America, while still working his full time job, and it was anything but your average role!
"So I was in the United States Air Force, and had been for four years, when I decided I was going to take up PUBG esports professionally," he explains. "The only problem was I still had a year to go on my contract, so things got pretty intense."
And 'intense' is perhaps an understatement, Tanner embarked on a grueling schedule that saw him practicing PUBG for eight hours every day while simultaneously keeping up with the physical demands of being in the military.
"I wouldn't recommend it," Tanner laughs. "I was getting around four or five hours sleep a day. And I was breaking that up into 45 minute naps. It was really tough, but it helped me achieve my goals and got me to where I needed to be."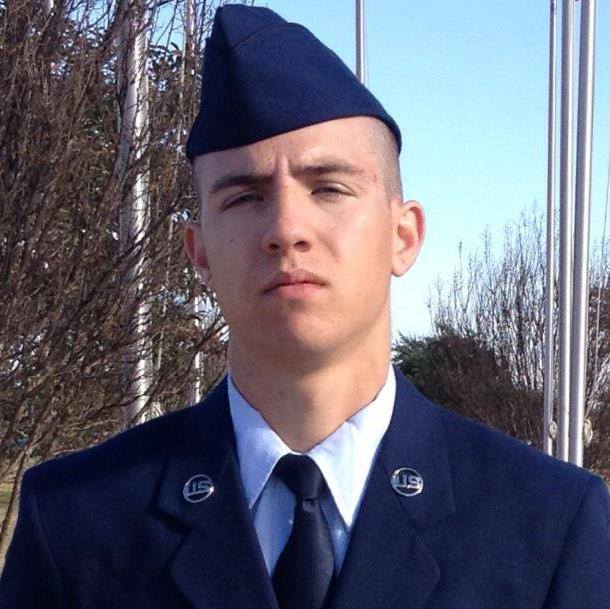 And where Tanner needed to be at that time was OpTic Gaming, a North American esports organization who he signed for on the same day he left the US Air Force – he went onto play for them for a year.
Despite his unconventional route into the scene, Tanner says his military training stood him in good stead for PUBG esports. He has a strong understanding of military tactics which help him on the battleground, but also the mental toughness to succeed, something he attributes to the strenuous and mentally demanding aspects of military life.
Despite joining what Tanner describes as his "dream roster", it was not all smooth sailing. After a year he was cut from the team, leaving him with a feeling of disappointment that he still remembers to this day.
He says: "You know I probably felt a little betrayed. I had worked so hard and helped to build that roster, and to be dropped was really tough for me. It also happened as I was having some other difficulties in my life, for example I was going through a divorce as well."
Tanner went onto play another six months of professional PUBG, before deciding to take a step back.
"I still loved the game in terms of strategy and tactics, and I enjoyed being part of the community, but with everything that had happened I didn't know whether I wanted to play PUBG for 12 hours a day anymore."
Teaming up with Liquid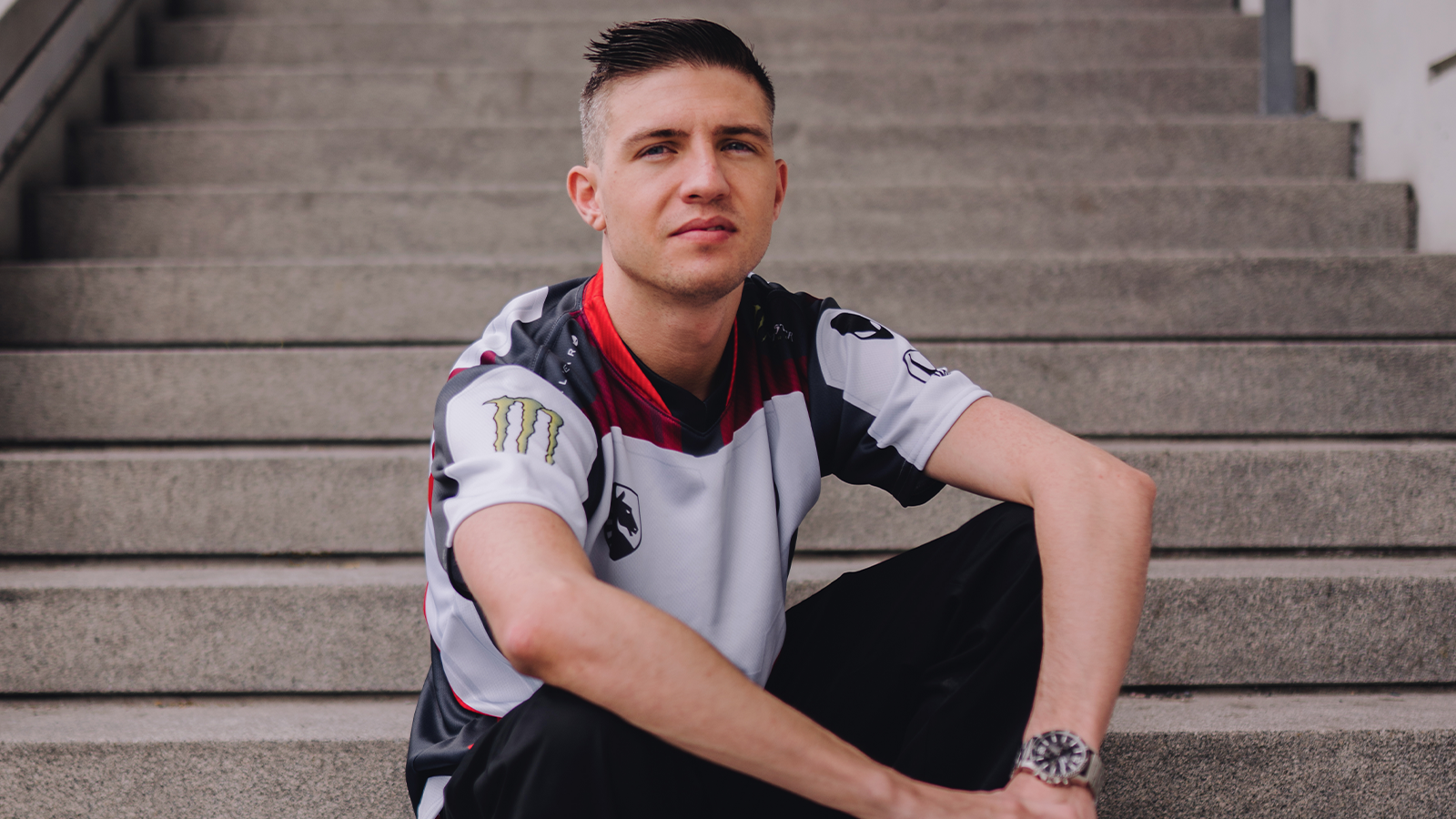 It was in 2019 that Tanner accepted the opportunity of a lifetime, to join Team Liquid as a non-playing member of the roster – something he believed to be the perfect opportunity for someone like himself.
"I joined the team initially as an analyst and we went from there. I think I earnt the team's respect as I had played the game at a high level, so I understood the mechanics of PUBG. They also appreciated what I could bring to the side."
Tanner has since developed into a coaching role and it is here that he feels he thrives most. Like any good coach, he isn't just focused on one area, he has an all-encompassing philosophy that sees him work on many aspects of PUBG esports with players.
"A key area I work in is the psychological side of the game," explains Tanner. "Let's be real here, PUBG is mentally tough. In any one tournament players are making thousands of decisions, and one wrong move can see your roster heading straight to the lobby.
"That can be draining for players, and I find ways for them to deal with the highs and lows of life on the battleground. If need be we will also work with sports psychologists to help the guys prepare mentally."
For Tanner, another important part of his job is listening to the players, understanding what their issues are, before devising a strategy to deal with them.
"Listening is one of the most important parts, you can't go in there thinking you have all the answers by yourself. Team Liquid are in the top 20 players in the world, they know themselves what's up. I listen to them so I can solve the problems."
Those problems can be wide ranging, from feeling pressure ahead of a big game to not gelling with your equipment. Tanner has to analyze the problems the roster has and then come up with ways to solve them.
He explains: "Solutions can be simple or complex, it all depends. For example, a player may come to me saying they are feeling a bit stiff on the keyboard. To solve that it could be as easy as getting the players to wash their hands in hot soapy water, that way we get the blood circulation going and we remove any sweat."
Other problems can be more complex, when a player is feeling the heat he may have to recommend breathing exercises, or have his roster take a yoga session so they can disengage from the game for a short while. It's a role that demands Tanner shows versatility, by his own admission he "doesn't have a book full of right and wrong answers."
"Anything outside the top 3 is unacceptable"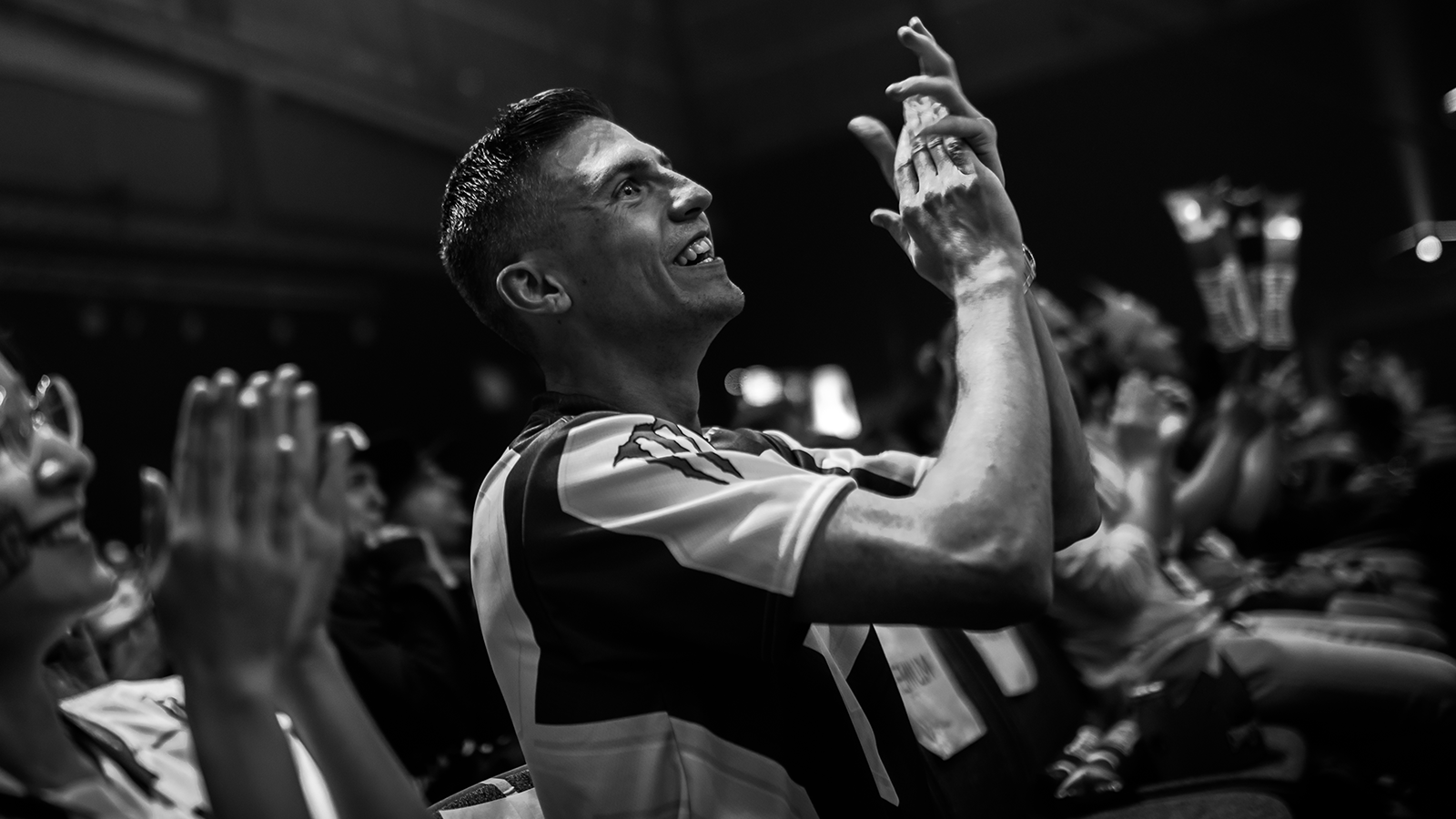 Another aspect of Tanner's role is tournament management, something that has changed over the years due to the new esports set up.
He explains: "Back in PEL I would study other teams much more closely, looking at their regular paths and rotations. We were playing rival rosters 96 times a year so I had to. Now we don't play other sides as much, it isn't as key a part of our preparation. On game day now it's about ensuring everyone is feeling good."
And what about nutrition and physical health? If players lead a healthy lifestyle, can that give them an edge on the battlegrounds?
"It does, but how we approach it depends on the player," says Tanner, " there is no 'one size fits all' policy. I talk to the players and devise a strategy that works for them – that could be weight lifting, running or even going for a walk. It's important to try out different methods, some players will feel worse after specific exercises."
"And diet, well to be honest that is a weakness of mine! It's harder to focus on what we're all eating while we are playing online tournaments, as we aren't all together to push one another."
Team Liquid will be doing everything they can to gain an advantage, as they compete in the final weekend of the PCS2 Europe Grand Finals on Saturday 12 September. It was a slow start for the roster on the first weekend, but they raised their game on days 3-4 and currently find themselves in fifth place.
"As ever we are there to win, we hold ourselves to high standards – if we are being honest then anything outside the top three is unacceptable. But that's how we like it, we're professionals and we're always striving to be the best. Bring it on."